The Kentucky sun, rain and snow can all take a toll on the condition of paved surfaces. Fortunately, K.O. Asphalt offers specialized services in sealcoating that can help.
Sealcoating is the perfect solution for driveways and roadways that exhibit signs of cracks and minor damage. By adding a protective seal over your existing asphalt surface, you'll increase the longevity of any pavement.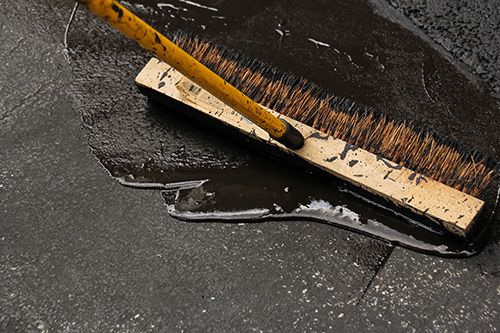 Minor Repairs

Sealcoating services in Argillite, Greenup County, or Hopewell, KY are an important part of asphalt maintenance. After years of use or heavy traffic flow, driveways, parking lots and roads experience natural wear and tear. Sealcoating is a relatively quick and easy way to professionally restore your paved surface to its former glory.

Seal coats fill in minor cracks and chips in the asphalt surface, which prevents them from expanding into major issues. If your paved surface is beginning to show signs of wear, a seal coat offers an affordable way to combat small gaps and cracks, increase the safety of your surface and boost curb appeal.

Damage Prevention

Exposure to the great outdoors will naturally erode even the best paved surface. Adding a seal coat to your pavement enhances its durability by placing a protective layer on top of the asphalt. This seal combats harsh weather conditions all year round, preventing damage and saving you money in the long run.

Additionally, sealcoating services increase the thickness of your surface, which makes it more resistant to damage from the elements and from traffic flow. A seal coat can help to prevent the formation of deep cracks, potholes, and other unsightly and unsafe flaws that would later require road repair.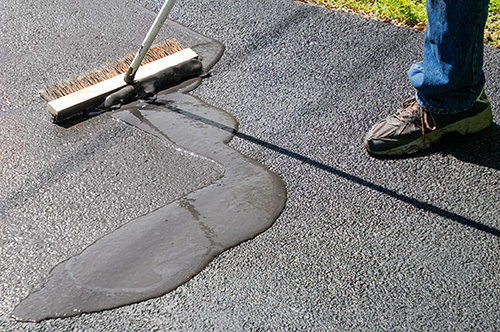 Seal Your Asphalt
Don't wait to invest in chip sealing or sealcoating services in Kentucky. This easy process is an important part of ensuring the overall look, longevity and safety of your surface. Learn more by calling K.O. Asphalt at 606-922-3250. to connect with one of our experts.