We go toe-to-toe with other asphalt paving contractors in Kentucky by providing our clients with unmatched levels of customer service and skill.
If you're looking for assistance with asphalt and paving, look no further than the professionals at K.O. Asphalt. No matter the type, size or detail involved, we have the knowledge and capability to manage your project.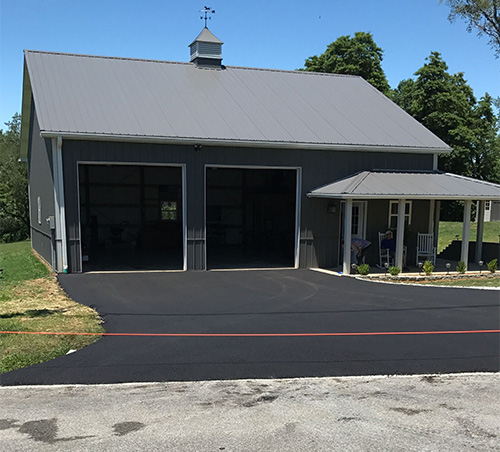 Big or Small, We'll Knock 'em Out
Through an initial visit, we'll provide a free estimate that will give you a clear idea of the scope of your job. Once you've enlisted the expertise of our team, we'll work hard to give you the absolute best results possible.
Our business serves the following type of clients and more!
Residential paving:

Transform the look (and feel) of your driveway with exceptional residential asphalt paving. Our team extensive experience with creating smooth surfaces that increase your property's safety and curb appeal.

Commercial paving:

We know that commercial properties require level and safe parking lots, walkways, and other paved services. Our team will create surfaces for your commercial location that are smooth and even. You can rest assured that our custom asphalt services enhance both the look and functionality of your project site.

Industrial paving:

Industrial paving is complex, and our experts are up for any challenge! If you are working on an industrial site that requires the precise and professional work of experts, we've got your back. We're ready to jump into your project and provide you with unparalleled asphalt paving service in Kentucky.

Road work:

Potholes are not only an eyesore; they can also be harmful to people and vehicles on the road. We can quickly work to fill potholes and cracks so they're no longer a neighborhood nuisance!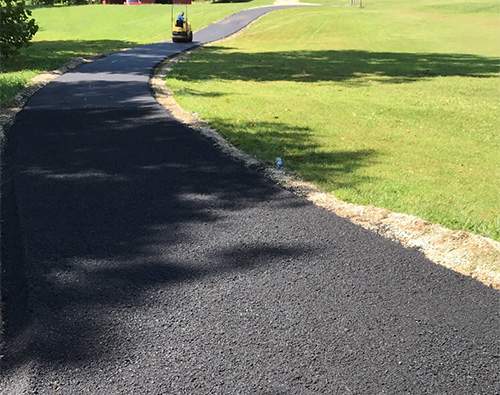 Your Trusted Paving Specialists
Whether you're looking to update existing paving or start from scratch, we can provide the right asphalt services and project plan for your needs.
Ready to get your head in the game and start on your new paving project?
Learn more from one of our experts by calling K.O. Asphalt today at 606-922-3250.